Security Marketing & Communications
The Voice of Cyber
Helping every organisation connect with their audience better.
Are You Ready To Engage?
How do you connect with your audience in a world competing for that very same attention?
Whether sales & marketing, internal communications, or improving public perception, it's all about engagement. That means connecting on a human level.
Enterprise or start-up, B2B or B2C, the reality is everything is P2P: Person-to-Person.
KBI helps businesses connect with their audience and build true engagement while letting technology and automation do the heavy lifting. Less administrative work and just genuine conversations with the people that matter to you.
How We Help – A Designed Approach
KBI have built a range of frameworks based on best-practice and our own unique experience inside the security industry. In line with your situation and objectives, we select the right modules that help hit the right note with your audience.
Ignite
How do you hit the market aggressively and make an impact from a standing-start? Ignite helps start-ups launch and scale using data-driven systems to sustainably and intelligently grow businesses on a budget. No 'growth hacking', just reliable systems.
Amplify!
Tech organisations don't make content for a living. We do. We work with start-ups through to the largest enterprises in tech to articulate and plan compelling content for their audiences, to enage, educate, convince, and convert with written and video content.
Ready to Get Started?
Schedule a time to speak with one of our Consultants about how your company can
grow awareness and interest in your security solutions.
Targeted Audiences
For Targeted Results
We help security and emerging tech businesses connect to their audience through digital platforms – amplifying the right messaging to the right people, and using hard data to get insight into what's working and what's not working.
We design and build sophisticated marketing architecture and produce engaging content to draw your ideal audience in. We remove the "sales" approach with awareness, education and story-telling, creating advocates and inbound leads.
By taking your audience on a journey through innovative digital flows, they are pre-sold, and ready to buy-in. That means higher conversion rates and fewer inefficient resources needed.
KBlog
Articles and musings from the KBI Krew and the occasional collaborator.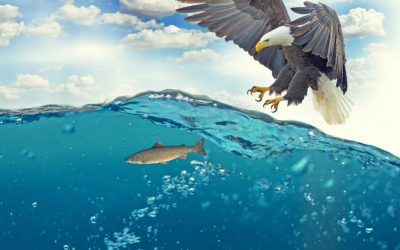 As phishing emails come in different shapes and formats, there is no silver bullet to identify a phishing email. However, there is a collection of red flags you should be looking for before clicking on a new message. Here is our up-to-date guide to help you recognise...
read more